With the 2023 walking season drawing to a close, we turn our attention to winter adventures – Ben Nevis Winter Guided Training and Ascent, 1 day  & 2 day options or even celebrating the New Year by climbing Ben Nevis .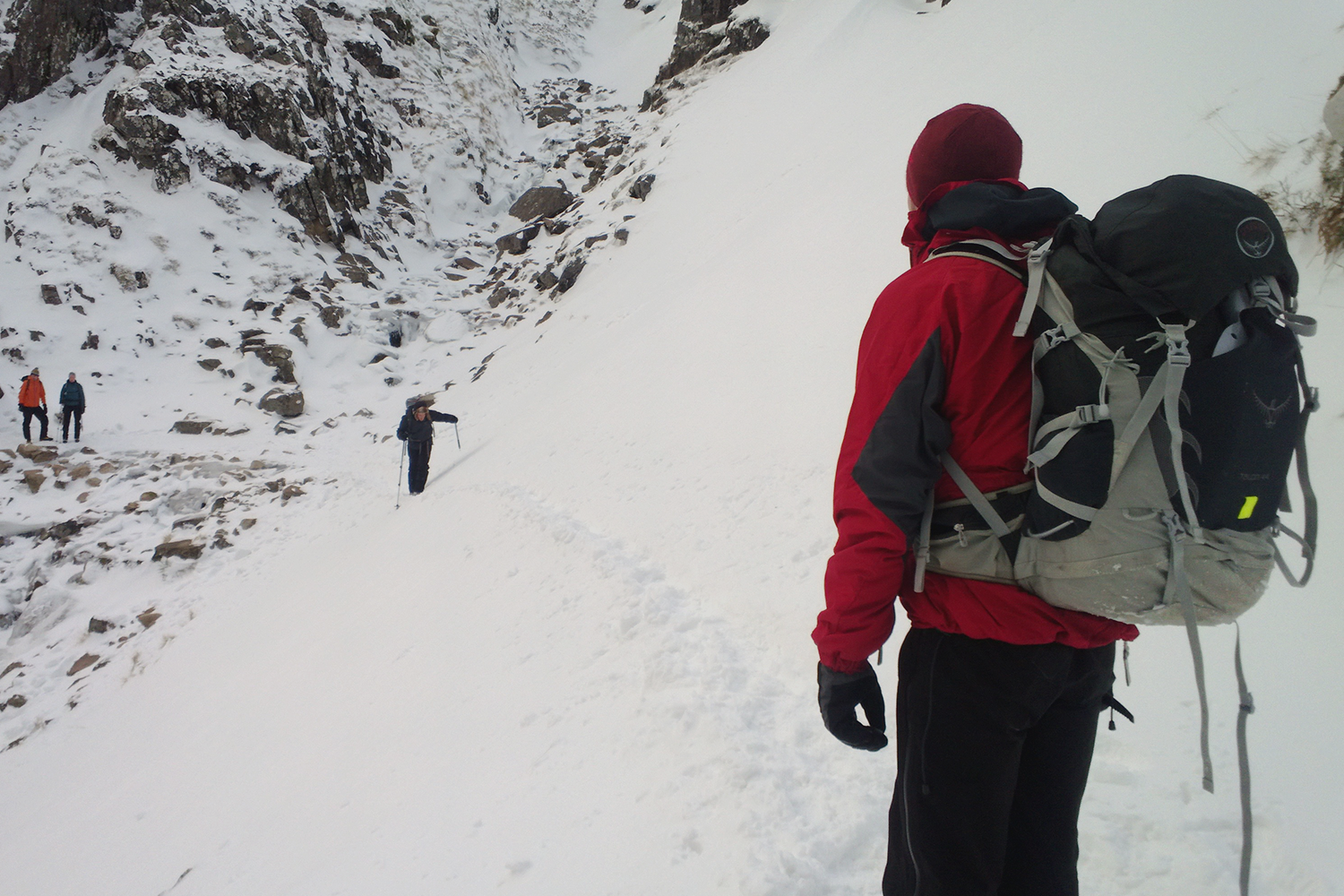 If this isn't for you, then don't worry, we have lots of options for the 2024 walking season and many of them with the 'BEAT THE PRICE RISE!' offer on them 😊
2023 has been a great year for challenges, with many companies and individuals completing the National 3 Peaks Challenge either as a team-building exercise or for a specific charity. One person said, 'I had one of the best memories anyone can get in a lifetime!' Maybe if this is something you have done this year and you're ready for another challenge, why not take a look at the Yorkshire 3 Peaks Challenge, climbing Pen-y-Ghent, Whernside and Ingleborough with a target time of 12 hours! There's also the Welsh 3000s Challenge, climbing the 15 peaks of Snowdonia, all above 3000ft, in 3 consecutive days with up to 10 hours of continuous walking. Or, the Lake District 3000s, walking 4 mountains over 3000ft in 3 days – Scafell Pike, Scafell, Hellvellyn and Skiddaw whilst surrounded by the most amazing scenery. All of these trips are guided which means you can enjoy the adventure without the worry of navigating.
New for 2024, is the Cleveland Way with 11 night, 9 night, stage 1 or stage 2 options, and if you only have a long weekend, the Coastal Highlights over 3 days. These are wonderful walks, whichever option you decide on, trekking through the North Yorks Moors National Park or just ambling along the coast!
Hadrian's Wall has a 'BEAT THE PRICE RISE!' offer on all of the trips including the Cycle-Walk-Cycle options. This is another fantastic walk and a great one to begin your long-distance walking adventures. It is a walk of culture, history and amazing views.
The West Highland Way is another adventure that has our 'BEAT THE PRICE RISE!' offer. The West Highland Way takes you through outstanding scenery in a beautiful region. We also offer the West Highland Way in two parts, North and South, if you prefer not to do the walk in one go.
If you want an ongoing walking challenge, for the whole year, then we have the South Wast Coastal Path which is available in 9 stages of between 3 to 6 nights and the 'BEAT THE PRICE RISE!' offer on each of the sections. This is a walk that starts in Minehead and follows the rugged Cornish coast to  Lyme Regis before it becomes the Jurassic Coastal Path to South Haven Point and Poole, 630 miles of dramatic scenery and memorable walking.
Why not take a look at the website and start planning!! We look forward to delivering your holiday of a lifetime.