New Year's Resolution or Bucket List – Are you up for a Challenge in 2023?
In January 2021 a YouGov poll was taken to find the most common New Year's resolutions. 47 per cent of people said they wanted to exercise more in the new year, and it was top of the list!
Some people don't make New Year's resolutions because they are sometimes hard to keep, so they create a bucket list of things they want to do. Of the Top 50 Bucket List ideas UK, Maximum Adventure cover a lot of them!
Maximum Adventure's Top 10 Challenges.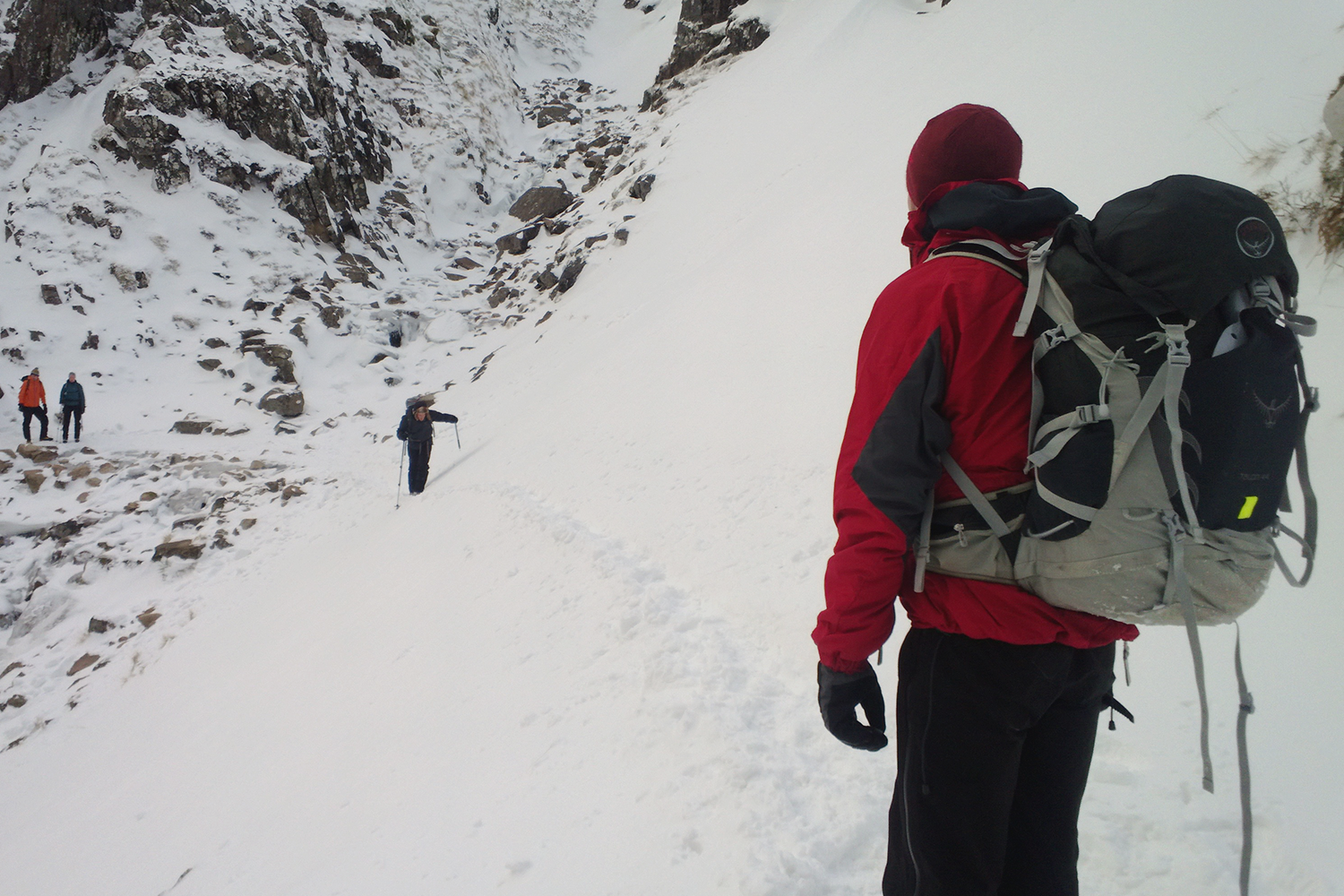 Attaining the summit of the mighty Ben Nevis, the highest peak in the UK, in winter conditions is an amazing experience and is not an undertaking for the fainthearted! It is cold, can be very windy and has a substantial snow covering! It is almost unrecognisable from the summer. As well as a qualified mountain leader, you will be supported by our dedicated team to make sure your experience is fun and safe whilst helping you achieve your goals.
The Coast to Coast, the creation of the legendary fell walker Alfred Wainwright, is one of the most magnificent walks you could find anywhere. It covers 192 miles from St. Bees on the Cumbrian coast to Robin Hood's Bay in Yorkshire. Fully two thirds of the route is inside the National Parks of the Lake District, Yorkshire Dales, and North York Moors. This 14-night itinerary is an ideal span for this trip; it allows comfortable walking distances and leaves you to really enjoy this truly memorable long-distance footpath.
The route was first ridden by Alfred Nixon in 1882, and since then has become an iconic long-distance cycling challenge that is on every cyclist's bucket list! There is no official route to follow, so we have created an 'optimal' route sticking to quieter roads and taking in some fantastic scenery. Cycle the rolling hills of Cornwall all the way up to the remote Highlands of Scotland. We take all the hassle out of route planning and booking accommodation, you just turn up at Land's End and ride! The 10-day self-guided itinerary takes a direct route up the country featuring many days over 90 miles and 4000 feet of climbing. This is a very demanding ride and is recommended for experienced cyclists who want a challenge.
The Three Peaks Challenge is an attempt to climb the highest peaks in Scotland, England and Wales in 'one go'.  You travel to Fort William on the Friday, starting with Ben Nevis on the Saturday morning, climb Scafell Pike that night and finish Snowdon on Sunday in Wales.  This is a tough event and people participating should have the necessary fitness and be prepared to do without sleep!  If your aim is to complete the event in 24 hours then you will need to complete Ben Nevis in 5½ hours, Scafell Pike in 4½ hours and Snowdon in 4 hours.  The standard for measuring your official total time on the event is mountain time plus a fixed 10-hour drive time.  The challenge is supported by qualified mountain leaders and a driver will be with you all of the way.  We'll do everything we can to get you through the challenge as quickly as possible.
This adventure covers the whole length of Hadrian's Wall in three days. You cycle the first part, walk the central, more mountainous and craggy section, and cycle the last part. The route passes through some of Northern England's most beautiful scenery and on the walk, you will enjoy some of the finest and best-preserved sections of the wall.
Grab your boots and challenge yourself to walk the West Highland Way in 4 days. This route was Scotland's first designated long-distance trail, but it took nearly 20 years for it to be officially opened from its original conception in the 1960s. Although walking days are long, you will experience the outstanding scenery of this beautiful region. There is a good reason this has become a classic trail. Savour the magic of Scotland's magnificent Highlands with views of vast lochs, majestic mountains, tumbling rivers, wild moors and great glens.
Walk 4 mountains in the Lake District over 3000ft in 3 days – in order of height these are Scafell Pike 3210ft, Scafell 3164ft, Helvellyn 3118ft and Skiddaw 3054ft.  The course is guided by experienced mountain leaders and runs on selected dates during May-October, starting with Helvellyn in the east, Scafell Pike and Scafell in the south, finishing with Skiddaw in the north of the National Park.  There will be between 6-8hrs each day on the mountains, the English peaks offer some of the finest mountain views in the UK and this challenge is a great way to enjoy the scenery.
This amazing 15-day coast to coast, 215m (347km) well waymarked walk, is designated as one of Scotland's Great Trails by NatureScot. It takes you across some of the most varied and at times, challenging terrain from loch side to sea cliffs, and open moorland with forest trails to drover's ways. You will experience the rolling hills with the occasional fell, offering some breath-taking views – well worth the climb!
The Yorkshire 3 Peaks Challenge is without a doubt one of the most rewarding challenges in the UK. Starting and ending in Horton-in-Ribblesdale you take in 3 of the best-known peaks in Yorkshire; Pen-y-Ghent (694m), Whernside (736m) and Ingleborough (723m). The aim of the challenge is to walk this 24-mile route within 12 hours!
All the best for 2023!